This post may contain affiliate links, which help keep this blog up and running. Thank you for your support!
March 18, 2021
A lot of times it can be difficult to know which drugstore brand lipsticks will last and which ones won't. I've had some bad experiences, from smearing to smudging to mysteriously disappearing lip color, but there is one line that I have learned to trust: Wet N Wild Megalast Lip Color.
I have recently purchased about 10 lipsticks from this line and I have to say I absolutely love them! Last Saturday I wore one of the colors to my cousins wedding and it stayed on all day. I put it on around one o'clock and it lasted me until 11 that night. What I love about these lipsticks is the pigmentation in the colors. The color of the tube of lipstick is the same color when you put it on your lips. I also do not wear a lot of lipstick due to the fact some of them smell bad or get dry. These lipsticks are super moist it feels like you are wearing nothing at all! They are also really affordable at only $1.99 a piece. The lipsticks have a matte finish, so they are not really shiny or glossy but adding a gloss on top is always an option. Although if you are looking for a shimmery lipstick, I would suggest trying their Silk Finish lipstick line.
I have also purchased two lipsticks from the Silk Finish line; these were great as well. The Silk Finish lip colors are even cheaper than the Megalast line at only .99 a piece.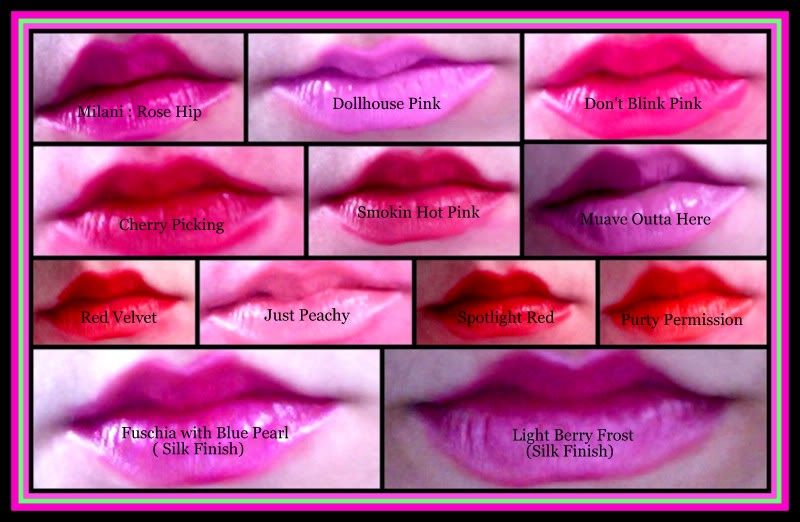 Have you tried Wet N Wild lip color? Which drugstore brands have you found that work for you?